SELL Games centenary celebrations took place in Estonia
Published:
Category:
News
Tags:
The SELL Student Games of Finland and the Baltic countries were held on May 19–21 in Tartu, Estonia. The Finnish Student Sports Federation was there to represent Finland and to enjoy the competitive atmosphere. OLL's three-person delegation included president Emilia Junnila, vice president Atte Kolehmainen and events and training specialist Markku Rantahalvari.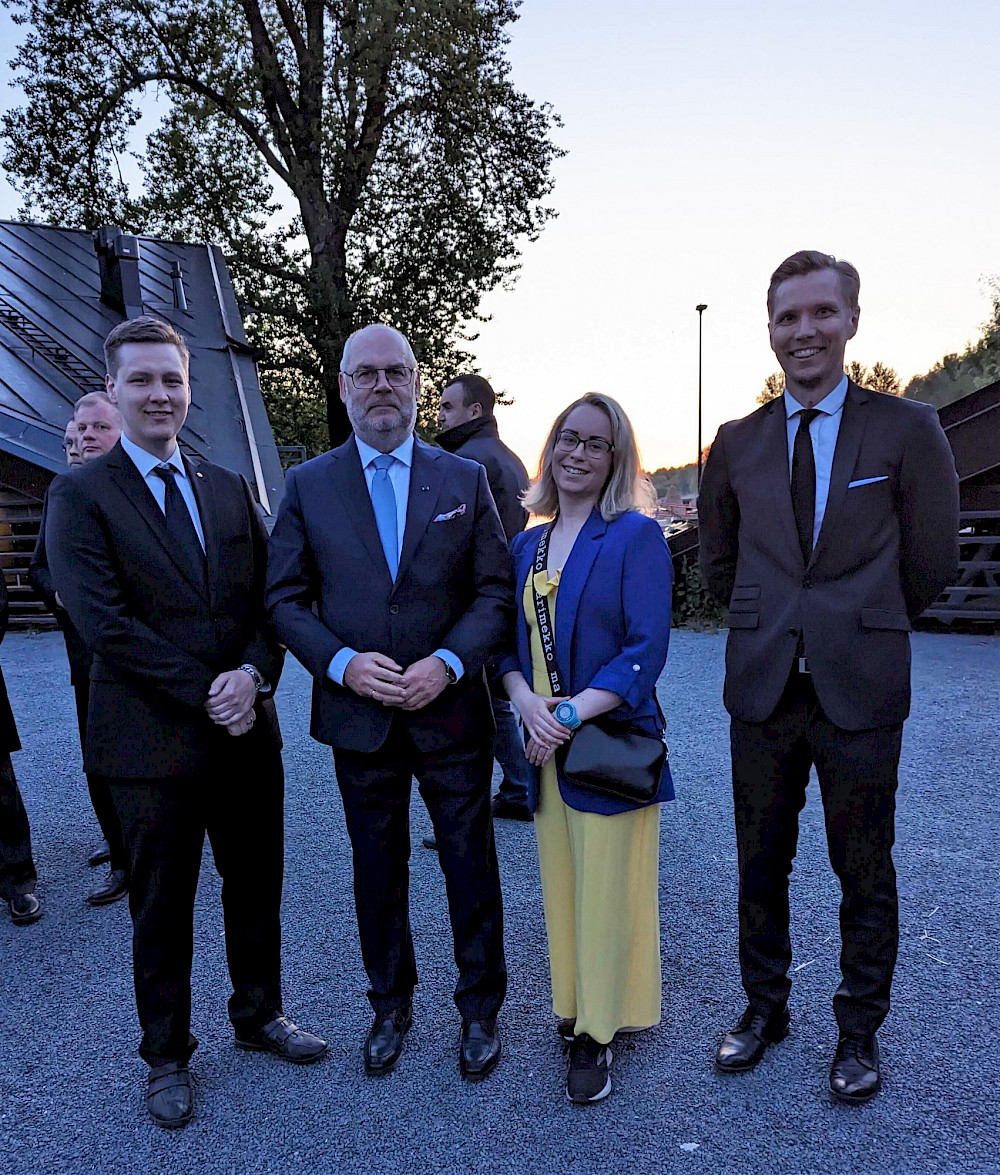 OLL representatives together with the President of Estonia Alar Karis.
A touch of history was present at the 2023 SELL Games since it was 100 years since the first SELL games were held. The SELL Games are hosted by Finland, Estonia, Latvia and Lithuania in alternating years. Initially, the 2023 games were to be held in Lithuania, but the pandemic moved the games and Tartto, Estonia, where the first SELL games were also organized in 1923, became the organizer for the jubilee year.
The SELL Games were on hiatus for decades after the Soviet Union occupied the Baltics. In 1997, the SELL countries agreed in Tartu that the tradition of the student sports event would again be revived.
The atmosphere of an international sports event
OLL's representation left already on Thursday 18 May, as a joint welcome dinner of the SELL countries was organized that evening. The leadership of the Finnish, Estonian, Latvian and Lithuanian student sports federations and the president of the international student sports federation FISU were present. At the event, certificates of appreciation were also distributed to each SELL country as a thank you for their cooperation over the years.
The jubilee year was also taken into account in the event's schedule: on Friday 19.5 the evening program included the city's reception, which started at 19:23 to mark the centenary of the Games.
Later that evening, the official opening of the Games was held, where greetings were heard from, among others, the Estonian Academic Student Sports Association, the Mayor of Tartu and the President of Estonia. The opening ceremony also featured a spectacular display of fire and pyrotechnics.
Silver for Finland's Aalto Basket
Of the Finnish students taking part in the joyful SELL Games, Aalto Basket's women's basketball team reaped success by finishing second. Frisbee golf was a new sport at the Games, which brought liveliness as an addition among the traditional sports.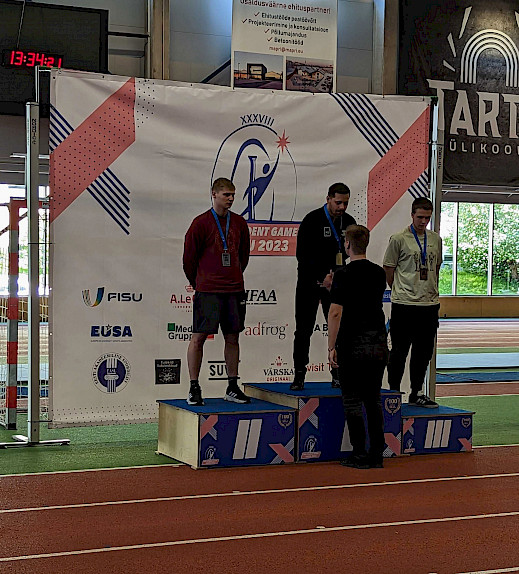 In addition to watching the games, Emilia and Atte handed out prizes to the basketball and wrestling medalists.
OLL thanks the Estonian Academic Student Sports Association for the arrangements and a successful competition weekend! In the spring of 2024, Lithuania will be hosting the SELL Games in Kaunas. Finland will organize the Games in 2025.
You may also be interested in
Share this page
Page last updated 9.6.2023