OLL — for a more active student and higher education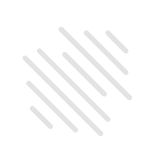 Happening now
Upcoming events
19.12. Liikkuva korkeakoulu -verkosto: Mielenterveys ja korkeakoululiikunta
Liikkuva korkeakoulu -verkosto kattaa kaikki korkeakoululiikunnan kehittämisestä kiinnostuneet toimijat. Kuulutpa sitten korkeakoululiikunnan käyttäjiin, tuottajiin, kehittäjiin tai sidosryhmiin, olet tärkeä osa Liikkuva korkeakoulu -verkostoa. Tervetuloa mukaan tapaamiseen!
Student Sports 100 Seminar
The Finnish Academic Sports Federation (Suomen Akateeminen Urheiluliitto, SAUL) was founded on the 1st of February 1924. A hundred years later the organisation goes by the name the Finnish Student Sports Federation and invites you to celebrate the official hundredth birthday of student sports at a centenary seminar. We will enjoy a shared breakfast and be led by panellists in a discussion on the wellbeing of students and the sports culture which permeates everyday life at universities.