Worth moving for – University sports in the parliamentary elections 2023
OLL's parliamentary election campaign is called Worth moving for. On this page you will find up-to-date information about our campaign.

What are we campaigning for?
The number of students getting enough exercise has risen. However, more than half (54%) do not get enough physical movement in their everyday lives. This calls for concrete changes in the university environment and study conditions, and financial incentives for universities to ensure exercise facilities.
In order to promote our goals in the parliamentary election, our campaign includes a joint event, an election panel, a podcast series and blog posts. You can take part in our campaign by sharing our posts on social media or why not by arranging a sports event in your town! You are also welcome to contact us and propose a collaboration. The hashtags for the campaign are #worthmovingfor and #universitiesonthemove.
Watch our campaign video on YouTube, Instagram, Facebook, LinkedIn and Twitter!
Sports-friendly candidates in your electoral district can be found at the Finnish Olympic committees website!

Blog series "Worth moving for"
Our blog series Worth moving for explains the background to our goals in the parliamentary election. The series has four parts.
Part 1: Student sports must be taken into account in university funding
Part 2: Higher Education on the Move supports long-lasting and overall well-being
Part 3: We will include students in the promotion of exercise
Part 4: Part 4 will soon be published!
Election panel hosted by OLL and the Olympic committee March 13
In cooperation with the Olympic Committee, we organized a parliamentary election panel on Monday, March 13, from 2 pm. to 3:30 pm. at the Olympic Stadium. The election panel focused on questions concerning university sports and student sports.
Candidates in the panel
Henrika Backlund (Swedish People's Party, Uusimaa)
Konstantin Kouzmitchev (National Coalition Party, Helsinki)
Karoliina Kähönen (Movement Now, Pirkanmaa)
Ajak Majok (Left Alliance, Helsinki)
Jorma Piisinen (Finns Party, Uusimaa)
Markku Rantahalvari (Social Democratic Party, Helsinki)
Niklas Räsänen (Christian Democrats of Finland, Uusimaa)
Otto Suhonen (Centre Party, Uusimaa)
The one and a half hour long panel can be watched at OLL's YouTube channel with useful timestamps for each question! The panel discussion is in Finnish.
OLL's podcast goes Worth moving for
Our podcast Opiskelijaliike gets a three-episode election series during our Worth moving for campaign!
The episodes consist of interviews with members of the parliament and parliamentary election candidates for the parties elected to parliament. With the interviewees, we discuss e.g. the financing of university sports and investing in the health of university students. The questions are based on our election goals.
The election series is in Finnish and will be published in March.
Campaign stunt Worth moving for February 22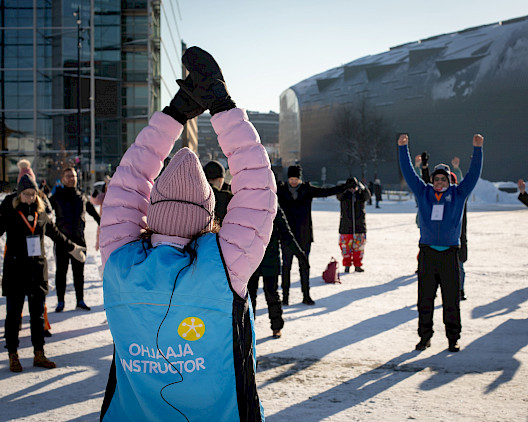 To remind decision-makers of the aforementioned 54 percent, on Wednesday, February 22, we took a break from our study and work day for 54 minutes in order to excercise.
We were happy to see a wide participation all over Finland, both among individuals as well as student unions and different universitie's sport services. Thank you for participating!
Many shared their campaign moments on social media by using the hashtags #liikuttavanarvokas #eduskuntavaalit2023 #riksdagvalet2023 #parliamentary-elections2023.
Worth moving for at Kansalaistori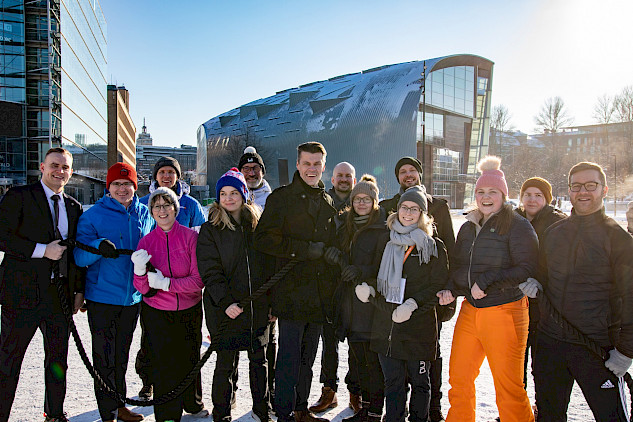 During the campaign stunt on February 22, OLL and UniSport organised an event at Kansalaistori in Helsinki.
The event started with an excercise session. After the excercise, we got to follow a friendly competition between a team representing university students and a team representing decision-makers.
Contact person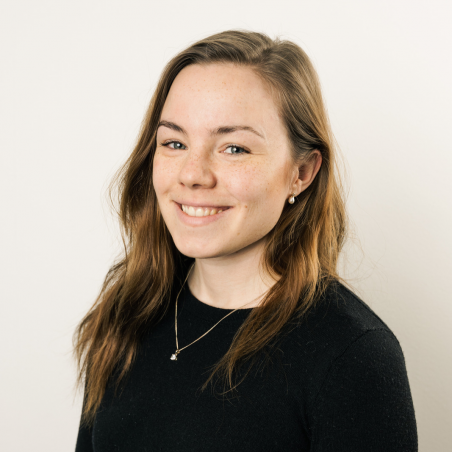 Kristiina Teppo
Communications specialist
kristiina.teppo@oll.fi / +358 46 921 1215
Hero photo: Tyshawn Hall-Johnson/FilmWalk
Page last updated 17.3.2023