Joel Naukkarinen rows a gold medal for Finland in his last Student European Championships
Published:
Category:
News
Tags:
The number of medals won by Finland in the 2022 Student European Championships increased further – Joel Naukkarinen took gold in rowing in the Student European Championships held in Istanbul on 7–9 September 2022. Thanks to Naukkarinen's victory, Finland brought a total of three medals home from the Student European Championships.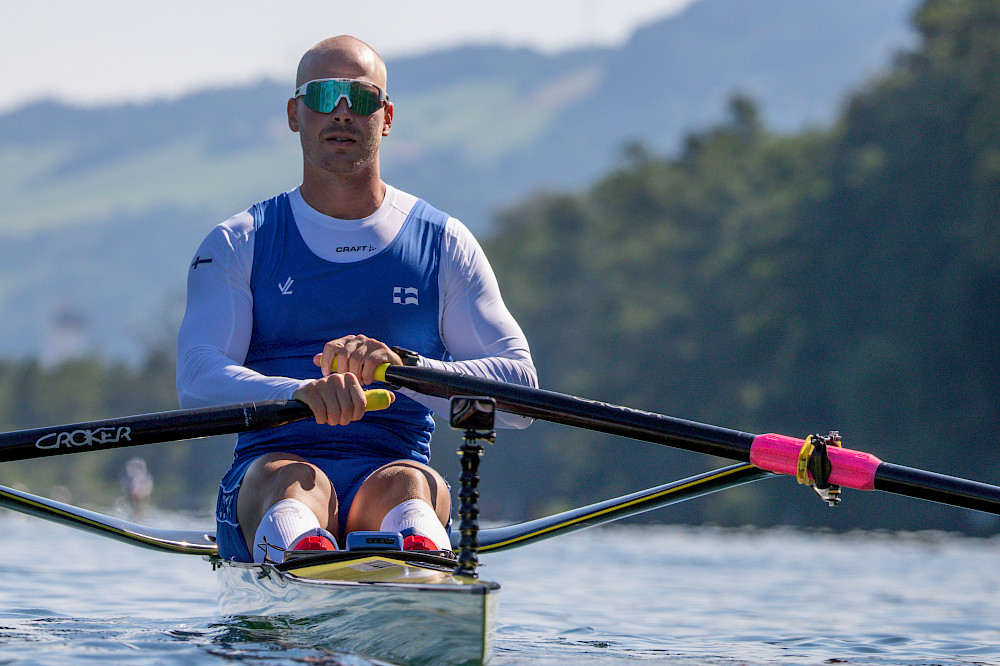 Photo: Balint Czucz
Joel Naukkarinen, a student in a clinical doctoral program and researcher at Kuopio University Hospital in Finland, participated in the Student European Championships for the last time before the next, tougher challenge in his career.
"I thought hard about participating in the Student European Championships, as I was also trying to qualify for the World Championships starting the next week. As it happens, I managed to get in the men's division, for the first time in my career", says Naukkarinen.
The new Student European Champion in rowing says that boosting competitive self-esteem was crucial when preparing for the Word Championships.
"After careful assessment, I decided that the Student European Championships would be the best option for me when preparing for my next, tougher challenge. My fitness and skills are at the best level of my career, so when preparing for the World Championships, I focused more on the mental aspect of competing and how important it is to strengthen the mindset that leads to success."
Best career moments in student-level competitions
Joel Naukkarinen has always liked the atmosphere and values cherished in student competitions. According to Naukkarinen, student-level competitions are not only for competing with each other but also for making friends and making great memories. Naukkarinen has particularly fond memories of encounters with foreign student athletes, which have – also due to the latest European Championship victory – won him warm congratulations from former competitors around the world.
"Since I have usually been Finland's only representative in rowing, I've often travelled to the championships alone. However, it has turned out a good thing, as I've met so many more people from other teams that I would've otherwise. I've made many good friends in student championships," says Naukkarinen.
Being part of the student athlete community as well as representing the University of Eastern Finland have meant a great deal to Naukkarinen.
"Every year, carrying the university's sign or the Finnish flag has become more and more nostalgic. And the same goes for hearing the university's name just before the start when the competitors are being introduced and a little later in the award ceremony."
Naukkarinen has been aiming for success in the student championships since 2016. His achievements over the years include two European Championship silvers, one European Championship bronze and one World Championship bronze. Naukkarinen considers the good atmosphere at the student-level competitions as the reason why the best moments in his career have taken place particularly in student championships.
"It has also helped me do my best as an athlete. This was a great way to end my seven-year journey in these competitions."
Joel Naukkarinen represents Finland with the rest of the national team in the World Rowing Championships on 18–25 September 2022 in Račice, Czech Republic. The Finnish Student Sports Federation wishes him good luck and success in future competitions and thank him for the great years in student-level competitions!
Are you wondering about how to engage in competitive sports without it interfering with your studies? About how to participate in competitions if you cannot register yourself for them through your own university? Finnish Student Sports Federation also helps students in matters related to competitive sports. Contact us and we'll find a solution together.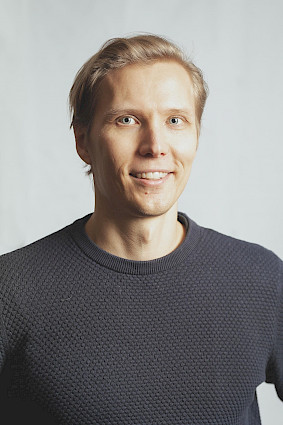 Markku Rantahalvari
Events and training specialist (available Mon–Thu)
markku.rantahalvari@oll.fi
+358 44 780 0217
You may also be interested in
Share this page
Page last updated 23.9.2022