A record number of medals and many happy athletes at the EUG
Published:
Category:
News
Tags:
During the last two weeks of July, the Polish city of Lodz was filled with university athletes. The European Universities Games saw nearly 6,000 athletes compete in twenty different sports. Finnish universities were represented by a team of 62 athletes in eight different sports.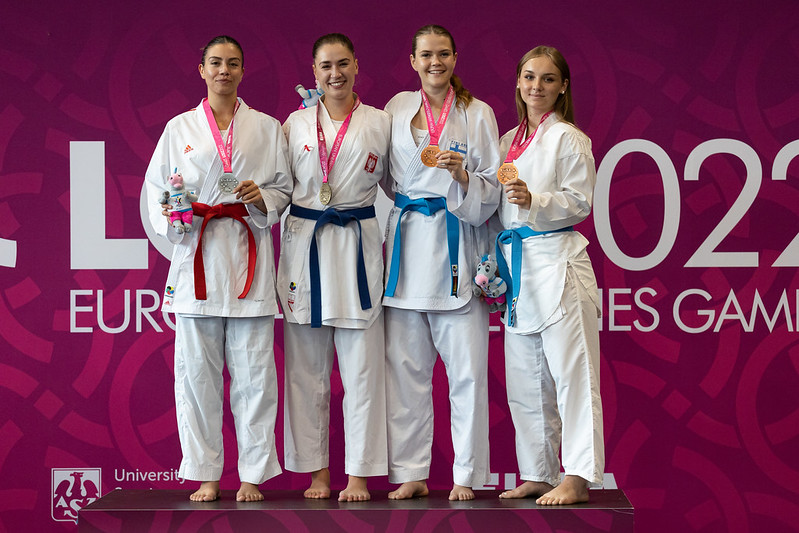 The level of the EUG is extremely high, and the Finnish team's previous record was one medal. This year that record was broken when Maria Korpela (University of Turku) took bronze in karate in the kumite category, while Jenna Kylmänen (Häme University of Applied Sciences), Mari Keskiivari (Aalto University) and Noora Marttila (University of Helsinki) won karate gold in the kata team tournament.
In addition to excellent athletic performances, the games also offered happy memories after a long time of no competitions. The games were well organised, and the venues received many compliments. The organisers hoped that the participants would fall in love with Lodz, even though they joked that it might be hard as the local architecture is dominated by grey concrete. Despite this, the athletes, trainers and volunteers all enjoyed themselves.
The EUG in rowing will take place in Turkey on the 6th September.
You may also be interested in
Share this page
Page last updated 26.8.2022