Gold and two bronze medals at the European Universities Orienteering Championship
Published:
Category:
News
Tags:
Ten Finnish athletes took part in the European Universities Orienteering Championship held in St. Gallen, Switzerland, at the end of August. Now being held for the second time, the participants had high praise for the organisation of the event.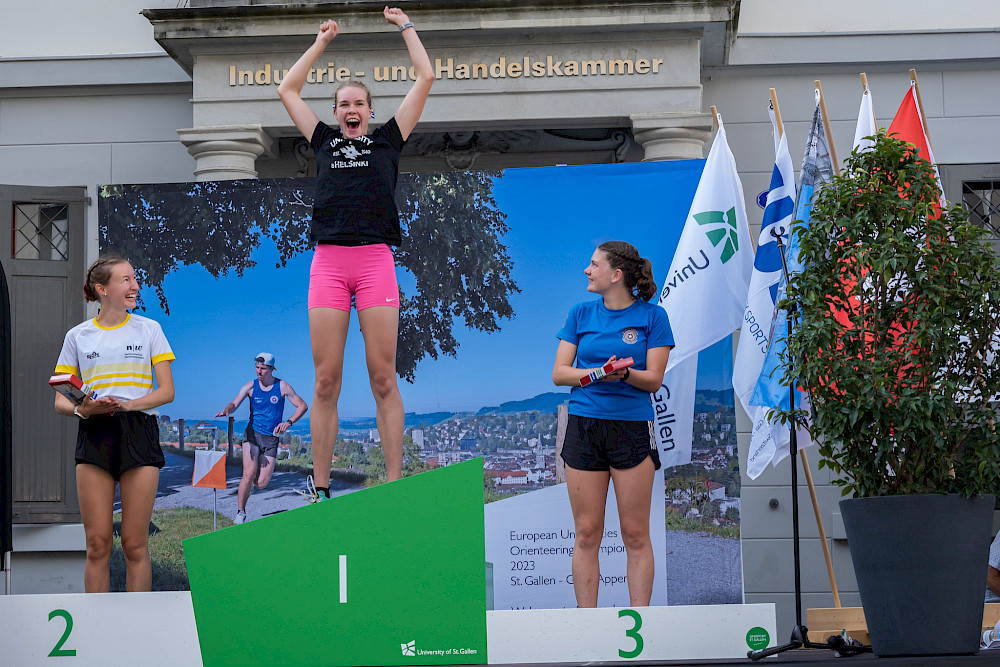 On the first day of the games, Hanne Hilo of the University of Helsinki won gold in the sprint, with second-placed Eline Gemperle of Switzerland coming in 13 seconds behind. The very difficult course suited Hilo, who got to sit in the leader's chair for the first time and wait for the last competitors to finish.
"Even though my performance was almost flawless and I ran well despite the heat, I couldn't believe my performance was enough to win," Hilo said.
The heat of the sprint gave way to cloudy and cooler weather for the middle distance event. The Finns failed to win any medals in the middle distance event, but the gold medallist of the previous day, Hilo was eighth and Karoliina Ukskoski sixth.
In the final event of the championships, in the sprint relay, two bronze medals were added to the Finns' overall catch. In the men's relay, Jonny Donner made up ground on the fourth-placed Lyon team on the third lap, and anchor Emil Sevelius easily held off France's Adrien Delenny.
"Everything went according to plan. I kept up well, which gave Emil a good starting position," said Donner of his bronze-winning performance.
The gold medal was claimed by Florian Attinger and Tino Polsini of Zürich.
The second bronze medal went to the mixed team of Jyväskylä University of Applied Sciences and the University of Jyväskylä, represented by Karoliina Ukskoski and Tuukka Mäkinen. Simona Aebersold and Fabian Aebersold of the University of Bern created a gap ahead of the competition in the first few legs that held until the end. The other medals, by contrast, were fiercely contested. Jyväskylä's Ukskoski switched over in second place to Mäkinen for the anchor leg, where Mäkinen and Joey Hadorn from Bern University of Applied Sciences played out the cat-and-mouse game already familiar from the second leg. Although the role of the mouse ultimately fell to Mäkinen, the team finished with bronze.
The European Universities Orienteering Championship, held for only the second time, went down well with the orienteers.
"The courses exceeded our expectations – the organisers had found good terrain," said Donner.
Hilo agreed:

"Everything was well organised despite the tough weather conditions, and the courses were of high quality."
The Finnish team of ten can be genuinely pleased with themselves, even if some of the orienteers were disappointed with their own performance. All in all, this was a good learning experience for future major international competitions.
See the results here.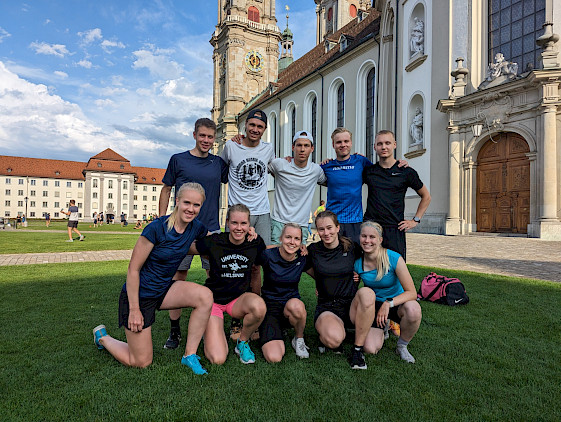 You may also be interested in
European Universities Championship in Orienteering held in Switzerland this weekend

Published:

Only held for the second time, the European Universities Championship in Orienteering will bring orienteers from up to 17 countries and 62 universities to compete in the Alpine landscape.

Read more about article: European Universities Championship in Orienteering held in Switzerland this weekend

Jatkuuko mitaliputki Zagrebissa?

Published:

Kamppailulajien opiskelijoiden EM-kisat alkavat 20.7. Kroatiassa Zagrebissa. Suomesta on mukana karateen ja taekwondoon kilpailijoita.

European Universities Futsal Championships – looking to improve

Published:

Finland will be represented by three teams at the European Universities Futsal Championships in Split, Croatia. The results were not much to write to home about last year in Poland, but this time all three teams are determined to prove their mettle.

Read more about article: European Universities Futsal Championships – looking to improve
Share this page
Page last updated 4.9.2023