Finland sending strong beach volley team to European Universities Games
The last European Universities Games Finland will be attending will be between 20 and 24 September in Málaga, Spain. Finland is represented by three pairs, just raring to go.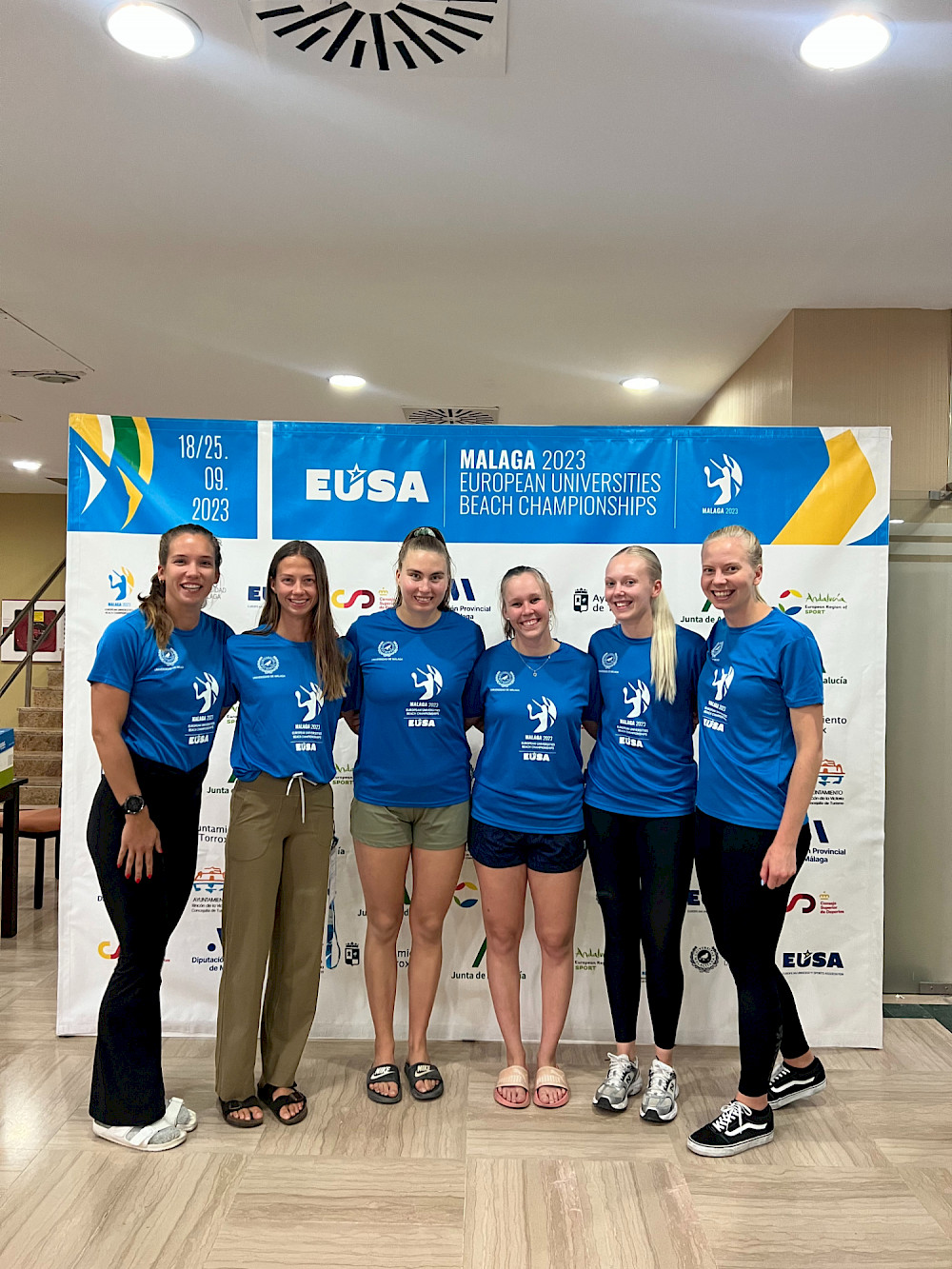 Aalto University will be represented by Tuuli Metsäkoivu and Elina Pirttimäki, who finished fourth in the Finnish Championships. They have represented Finland many times at the European Universities Games, finishing seventh last year in Poland. This year we can expect even better, because a year ago they had not been playing together previously at all. Now they have been to several tournaments together.
"This is the high point of our competitive season. We will try to play our own game and maintain our usual level," says Pirttimäki.
Minttu Junno and Noora Huhtala of Metropolia University of Applied Sciences missed the 2022 games in Poland due to Huhtala's injury. Huhtala has represented Finland in the European Universities Games many times in volleyball, while this is the first time for Junno in a major competition.
"Judging by what I've heard, this will be a memorable trip," says Junno.
The third pair is new to this scene. Ida Mämmi and Oona Ojala of the University of Helsinki are nevertheless not going just for the experience. They have played well individually during the Finnish tour, and have begun to play together this year.
They have not set a medal as their target, but it would not be a major surprise either for them. Last year's European champions in the student games were ninth in the adult's European championships, so the standard will be formidable this year too.
You can follow the games here.
You may also be interested in
Share this page
Page last updated 19.9.2023