Board members: The gentle work community at OLL develops skills and increases wellbeing
Published:
Category:
News
Tags:
This year's OLL board members talk about the year they've had.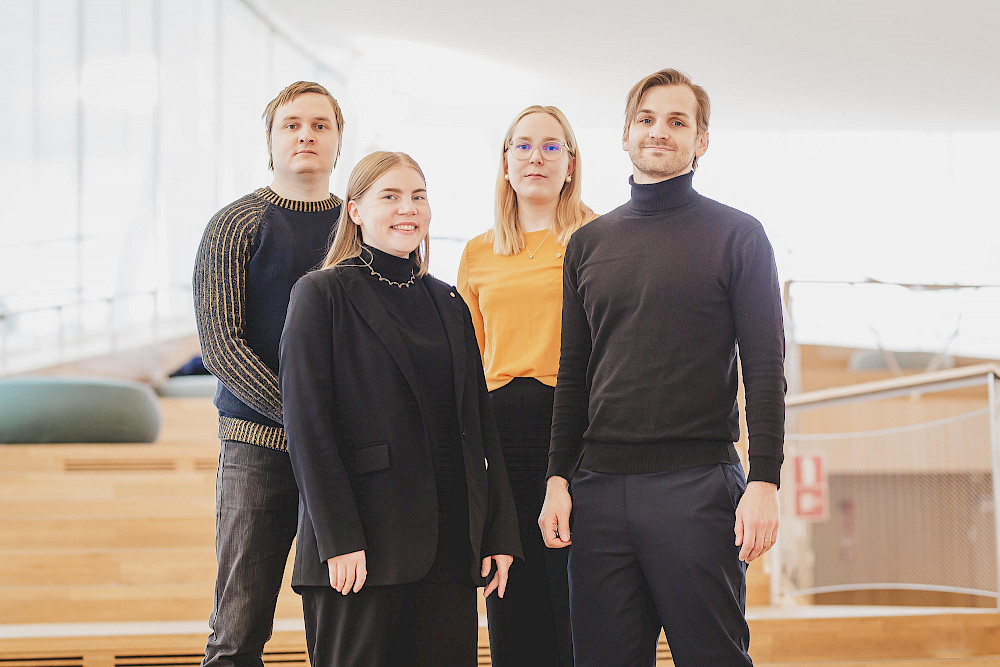 The Finnish Student Sports Federation's year always culminates in the General Assembly, where decisions are made on the future of both the union and a few individual students. This is because the GA elects four board members for a year-long adventure.
What has the year at OLL meant for Essi, Jani and Tekla, i.e. this year's President and Vice Presidents?
Essi Lumme, President
"I had often read that OLL is a national advocacy and lobbying organisation for student and university sports. This had never been as clear to me as it has become during this past year. I have, for example, met the Minister of Science and Culture and ministry employees, and it was a big thing to see myself as an expert in my field and their equal. When taking part in panel debates and international meetings, I have also noticed that I do actually know my stuff, and that it matters what I say as a representative of OLL.
OLL alumni have told me "Make the most of the year, it's an amazing experience," and I think this is what that means for me. I have exceeded myself in various situations, because I have realised how unique this year is. It was well worth it. Afterwards, it's been nice to think back on how I brought up new issues when chatting to ministerial staff, or how I was able to offer much older colleagues a fresh perspective on how to promote sports on an international level."
Jani Ressi, 2nd Vice President
"I originally found out about the work of OLL when I was on the board of my student union. I also began to notice things where my experiences and skills could be useful. When I was asked if I was interested in applying to be on the OLL board, I offered to stand immediately, and I haven't regretted it for a second."
Tekla Hahl, 1st Vice President
"Being on the OLL board has supported my studies in social services and guided my professional growth. As well as giving me new skills and knowledge, OLL is also a gentle and inspiring work community which has helped me develop myself and improve my wellbeing.
At OLL we practise what we preach about sports, exercise and a balanced life. Here, the lobbying really starts from leading by example, at first within the work community and eventually in the entire world of higher education."
How to get involved
Will it be you talking about your experiences in OLL next year, having gained a hundred stories and a thousand new experiences? Now is the time to think about joining this hard-working group who are up for anything. The new board will be elected among the candidates proposed by the member organisations during the General Assembly, held in Vuokatti on the 2 and 3 of November.
More information can be found in the updated candidate handbook! You can also ask OLL's current board and staff any questions you have. If you decide to stand and want us to spread the word about your candidacy in OLL's communications, get in touch with our Communications Specialist.
You may also be interested in
Share this page
Page last updated 26.8.2022