9 ways to reduce sitting in class brochure
Improved wellbeing and learning outcomes by taking a break from staying still in higher education institutions. Check out this list!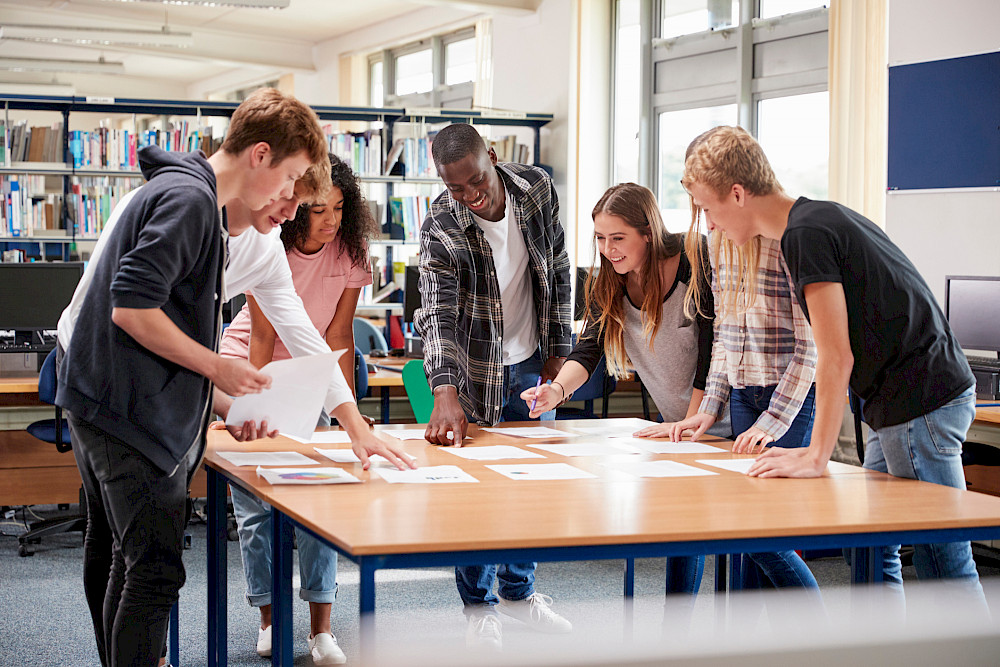 Find your inspiration in the flyer below!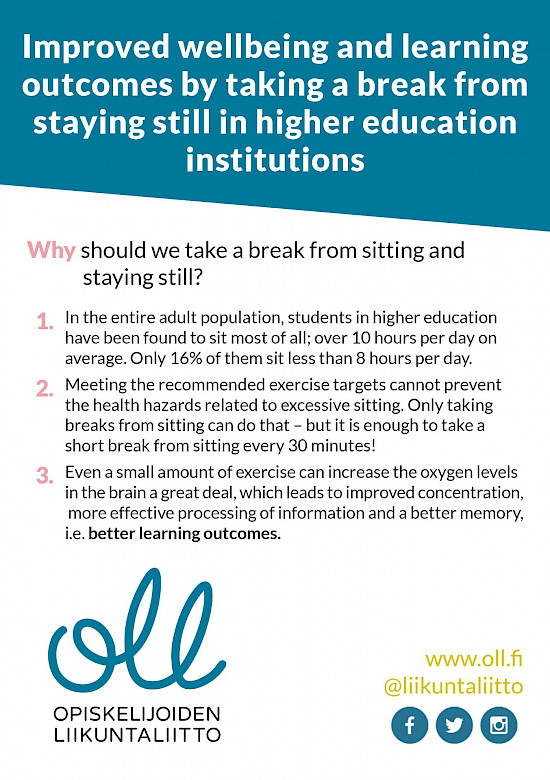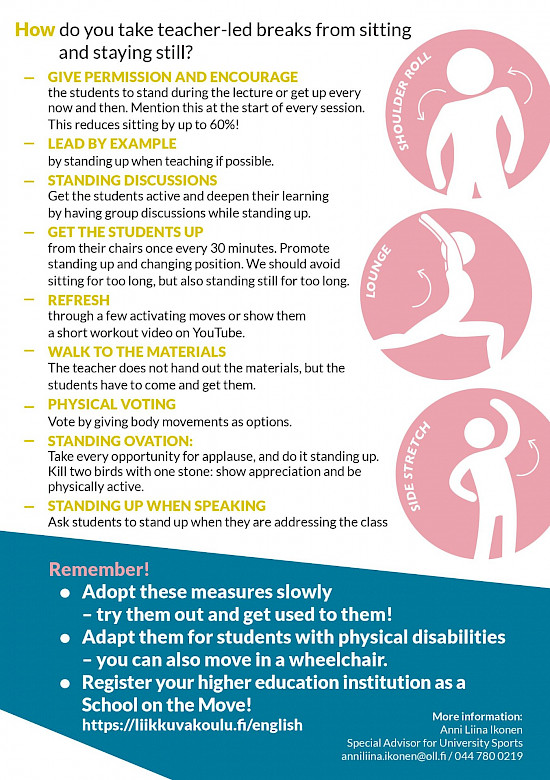 Attachments
More about more active classes
More active classes
Are you teaching or studying in a higher education institution? Does the constant sitting also make you ache? Do you wish there were breaks from staying still during lectures? On the humorous video, The Finnish Student Sports Federation and The Union for University Teachers and Researchers in Finland sum up why and how moving more increases energy and leads to better study results.
Read more

about Movement drives Achy away (video)
Page last updated 24.9.2021