Learning German on your feet – presenting desk-free language teaching
Suvi Kotkavuori är universitetslärare i franska och utförande i Helsingfors universitets lektorer. Hon skrivar av hur Tia Patenge har tagit över rorelse i undervisning. I blog Suvi har intervjudat Tia som talar om hur hon har upplevd "pulpetlös undervisen" och vad det har gett henne. I blog sitaten är från Tia Patages.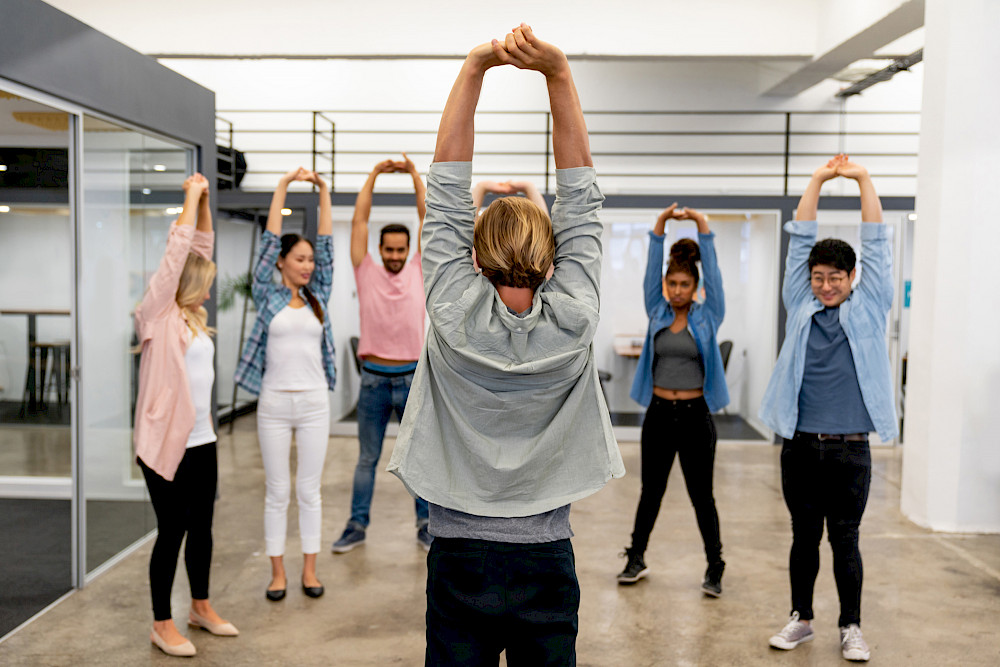 It's Friday and our necks are stiff. I'm sitting in a room in Nöykkiö, Espoo, with Tia Patenge, a university instructor of German. We are going through the many challenges related to the pandemic. Several issues have been highlighted by remote work. It's great that teaching and studying can continue online despite the pandemic, but we cannot help remembering the good old days of direct interaction. Most of all, as a proactive teacher Tia misses physical activity. What's that got to do with learning a language?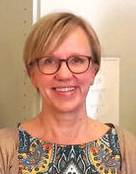 "Like this, for example", says Tia, getting up . "Let's warm up!"
I get up, and the next moment I'm already in motion. "Links! Rechts! Wasser!" I turn right, left and jump across several water fences. Nach vorne! And on we go, until we stop. I return to the table, out of breath. The 'Pferderennen' warm-up works. You can find it on YouTube, too.
Tia has been teaching in this functional way at the University of Helsinki Language Centre for six years. She calls it the desk-free method. Obviously, it didn't start overnight. I have been following the professional growth of this colleague, who puts her body and soul into her work. We have to rewind to ten years ago.
"My teaching was OK and I received good feedback, but something bothered me. I was thinking about my oral skills courses in particular," Tia says. "They somehow felt static. But it doesn't have to be like this, I thought."
Nothing new can be achieved without getting started. Tia's decisive experience came during an Erasmus teacher exchange in Zurich in 2012, when she learned about artist/graphic artist Franck Kauffmann's 'German through improvisation' course.
"You are welcome, not to follow but to participate," Frank told me. Being a wallflower was not an option on this course.
Starting with small steps.
This was a very inspiring experience, and the students were fully involved. That's how the process started. But there were some initial doubts. Would this work in Finland? Would the students be advanced enough? What if I lose face, and nobody will do it?
"It took me a few years to get started. I read a lot about the subject. I also had to consider how to combine movement with language tasks."
Tia began with small steps. In the spring of 2014, she was finally ready to teach a complete oral skills course. Tia was grateful to have Lisa, a theatre exchange student from Berlin, to help her. Lisa was working that spring as a German course assistant at the Language Centre. Lisa provided Tia with several good ideas, including the one about moving the desks and chairs aside. What kind of experience was the course?
"We needn't have worried," Tia says. "The students awaited the lessons as eagerly as I did."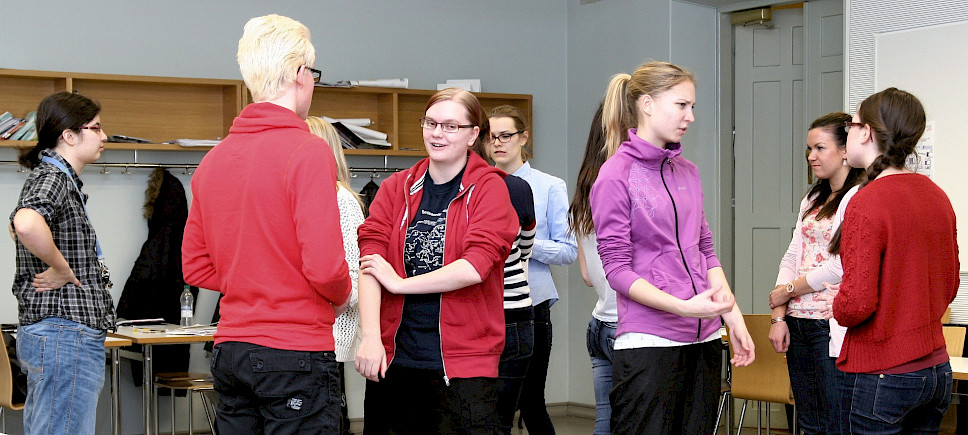 But is this more about exercise, leaving the language in the background. Tia can understand such doubts, because she had to resolve them herself before taking the plunge. It's mostly about giving yourself permission to let go. Students can be nervous about speaking a foreign language, because they may have bad experiences.
"Movement brings immense joy and frees you up to communicate. A connection I had never experienced before was created in the very first course.
Desk-free oral skills courses have been an important part of her teaching since then. She had found her own way of teaching.
"It's important to be able to justify your teaching methods. Every student is different, and if you ask someone to stand up without warning, somebody may feel too pressured."
Beyond a warm-up
It's equally important for the teacher to throw themselves into it. The teacher's example has an undeniable effect. With each assignment, you also have to think about the language connection. It's not about random activity, and is not limited to warm-up exercises.
"Once everybody has warmed up, it's easier to continue with other stuff."
This might include mini improvisations, in which everyone plays a role. Situations like this can easily be found in everyday life: meeting a childhood friend in the street or bumping into an annoying neighbour on the staircase. You don't have to be a drama pedagogue or born actor, not even an extrovert.
"No, nobody's going to be put on the spot," she reassures. "When everyone is acting their own part at the same time, you forget to watch the others."
The best time for a functional language course turned out to be May. It's easy to step outside for a city tour – Stadtrallye – in German. Nobody can hide in the back row and nod off.
"Of course, it can be a bit hard too. Particularly if you have two courses at the same time," admits Tia.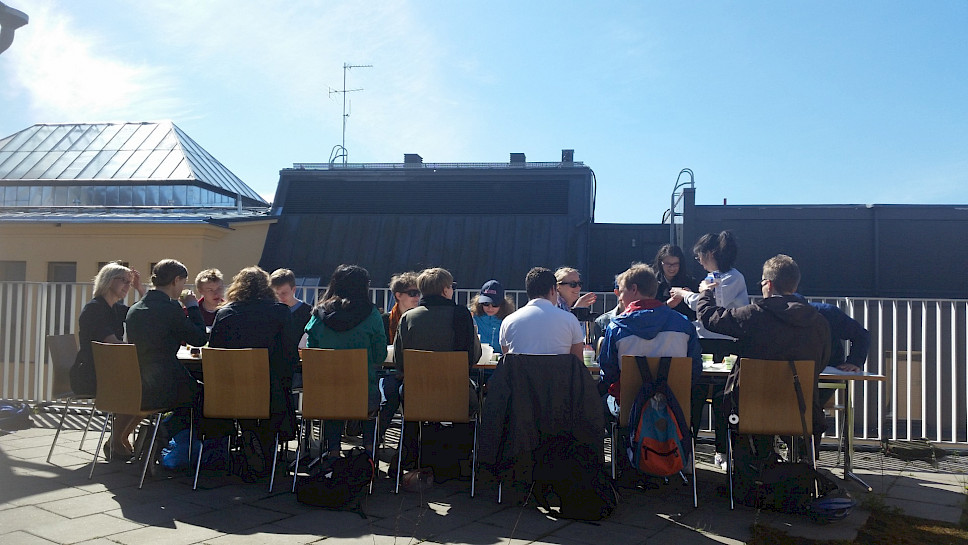 On the other hand, it's also good exercise, and you remember more. This doesn't mean that all courses should be just about the drama. But what if I added a bit of movement to every lesson and lecture?
Corona a challenge
The current crisis has already shown that now, if ever, we need physical activity. And this is a challenge to every teacher and student. Tia has already given her students activities that force them away from their computer screens, although this is not quite the same as being in the classroom, where there was less neck and shoulder pain. I can only imagine what Tia thinks of remote teaching.
"It's like being placed into a badly fitting mould."
Of course, e-learning has its good aspects. But many are thinking about when we will return to normalcy, and how it will be done. If Tia had to continue like this for the rest of her life, how would she find it?
"I would completely lost my edge."
Indeed. This period should be viewed as an intermediate state that emphasises the importance of a tried and tested method. She has received both criticism and constructive proposals, and tested ideas through trial and error. Despite this, Tina has been surprised by the amount of positive feedback given. Language Centre teaching is available for all university faculties and there are no rules stating that the methods suit only certain groups.
"I remember forest economy students telling me, at the end of a course, that all lectures should start with a warm-up."
We are in agreement with Tia that classroom teaching should not be phased out. It is a horrible thought that the coronavirus would turn us into remote teachers only. But this is no time to seize up! This stage is like a set of showjumping fences which I cleared with my rusty German. While waiting for the pandemic to end, we're going to add a bit of action to next week's zoom meetings.
Nach vorne – forward!
Suvi Kotkavuori has written this blog. She is University instructor of French and president of University of Helsinki's Lecturer's Association HYL ry.

More about more active classes
Page last updated 5.12.2023