University of Jyväskylä heading to Tirana
Published:
Category:
News
Tags:
Kesän aikana kilpaillaan useassa lajissa opiskelijoiden EM-kisat. Ensimmäisenä lajina vuorossa on jalkapallo.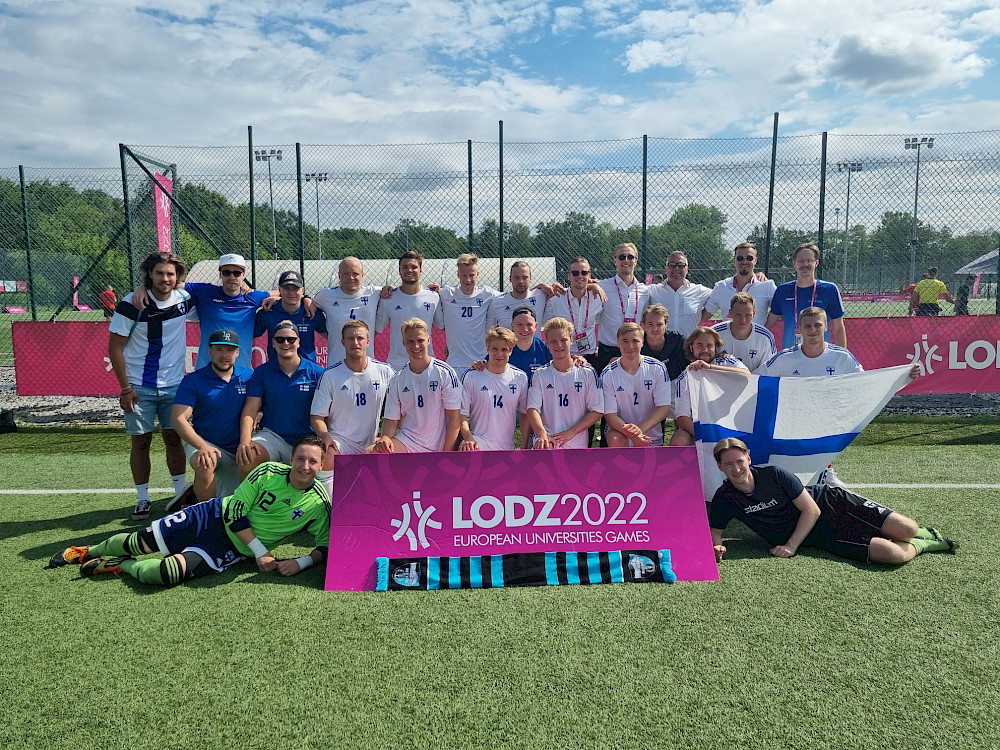 Summer and football championships go together like peas and carrots. And this summer it's time for the Students World Championships to be played in Tirana, Albania.

The championships will kick off on June 26th, and Finland will be represented by the men's team of the University of Jyväskylä. The team did not qualify for the knock-out stages last year, but is determined to do better this time.
Follow the team's journey, hopefully into the final to be played on July 2nd at Liikunnan Riemu social media channels.
Finland's squad:

Arttu Kivikangas
Joni Rintatalo
Eino-Veikko Ek
Antto Tuomainen
Julius Huusko
Kalle Ojala
Noa Joakim Peltoniemi
Jani Rinta-Halkola
Samuli Aatsinki
Elias Martikainen
Jussi-Pekka Lana
Samuel Arponen
Ville Vanttaja
Juuso Eteläpää
Joonas Madetoja
Vainö Tapper
Viljami Isotalo
Jarkko Niskajärvi
Timo Laakso, team leader
You may also be interested in
Share this page
Page last updated 22.6.2023