Finnish Student Sports Federation board of 2023 divided areas of responsibilities
The Board of the Finnish Student Sports Federation (OLL) for 2023 held their constitutive meeting and divided areas of responsibilities among themselves. The Board also decided on the respective sponsored student unions (list below).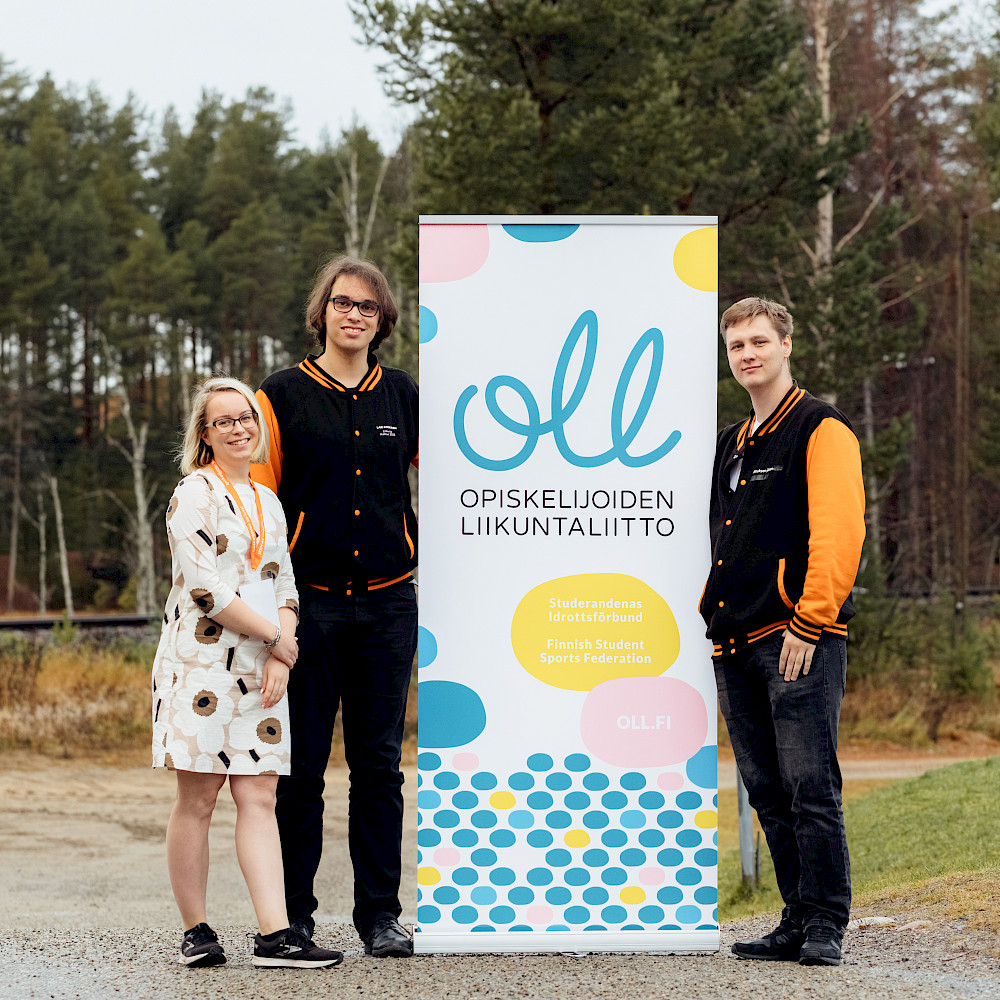 President Emilia Junnila is responsible for domestic and international stakeholder activities, advocacy work as well as administration and strategic decelopment. Vice-President Lari Koskinen is responsible for sports polictics, advocacy in electioncs and communication.
Vice-President Atte Kolehmainen is responsible for services and events, Higher Education on the Move activities and sports tutoring. Board member Pekko Pirhonen is responsible for the Network of Academic Sports Services.
Contact information
President Emilia Junnila
stakeholder activities, lobbying, international activities, coordination of sponsorship activities, administration, strategic development
+358 44 780 0211, emilia.junnila@oll.fi
1st Vice-President Lari Koskinen
sports politics, advocacy in elections, communications
+358 44 780 0216, lari.koskinen@oll.fi
2nd Vice-President Atte Kolehmainen
education and events, Higher Education on the Move, OLL 100 years, harassment contact person, sports tutoring
+358 44 780 0215, atte.kolehmainen@oll.fi
Board Member Pekko Pirhonen
Network of Academic Sports Services
pekko.pirhonen@lut.fi
Sponsored student unions
Emilia Junnila: ASK, JYY, Kadettitoverikunta, KOE, LTKY, METKA, SAMO, VYY
Lari Koskinen: AYY, HAMKO, Helga, SAMMAKKO, SHS, Tahkon talli, TREY
Atte Kolehmainen: HUMAKO, HYY, KAMO, Laureamko, O'Diako, Polamk, SAVOTTA
You may also be interested in
Share this page
Page last updated 23.2.2023