Emilia Junnila elected as President of the Finnish Student Sports Federation for 2023
An exciting presidential election took place at the Finnish Student Sports Federation's General Assembly. Out of the two candidates Emilia Junnila, student of Spanish Philology at the University of Helsinki was elected President for the Finnish Student Sports Federation for 2023.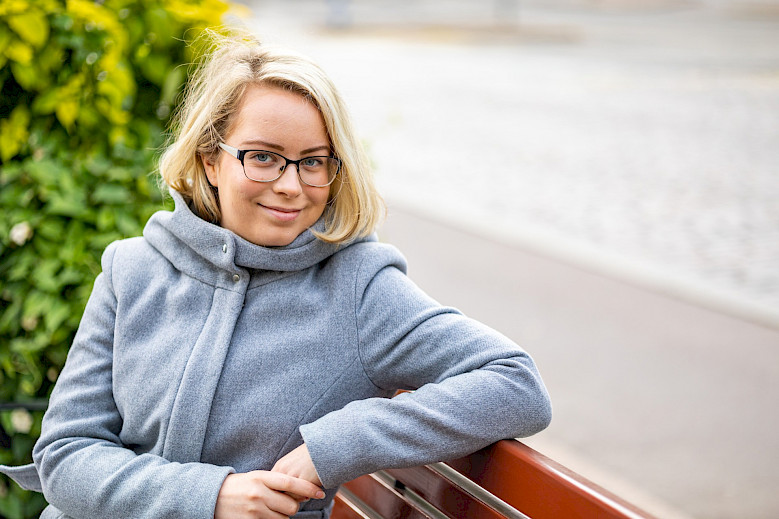 At the General Assembly, which was held in Vuokatti and ended on Thursday the 3rd of November, Atte Kolehmainen from Metropolia University of Applied Sciences and Lari Koskinen from Metropolia University of Applied Sciences were elected as Vice Presidents. Pekko Pirhonen from Moveo sports services was elected as Board Member.
"Many politicians seem to think the wellbeing of university students is a great topic for speeches, but the speeches don't seem to lead to any concrete actions to improve the students' situation. That is why next year, the Finnish Student Sports Federation will focus on the parliamentary election and influencing the government programme. I think one of OLL's main election goals is to get students to be seen as a separate group in the legislation on promoting exercise. This will also strengthen the position of university sports and its scope for increasing physical activity among students," Emilia Junnila says.
The future of OLL was also discussed during the General Assembly. A lot of work has been done in the past year to develop the Federation's membership model.
"The future and funding of the Finnish Student Sports Federation must be secured by finalising the development of a new membership model, which has been ongoing for a couple of years. This is an important part of next year's strategy work, which we will be carrying out with our member organisations," Junnila adds.
The Flame of the Year and the OLL Trophy
The annual awards were also handed out to organisations who have distinguished themselves in developing university sports.
The Flame of the Year award went to the futsal team at the University of Tampere, who participated in the European University Games in Lodz, Poland in July 2022. This prize is awarded to an active sports organisation that has done a great job with promoting university sports in the past year. TUNI Futsal was chosen as the fair play team of the tournament, which shows that it is possible to try to win while also respecting one's opponent.
The OLL Trophy is given each year to one of the Federation's member organisations which has gone above and beyond with its sport and exercise activities. This year, the trophy went to Metropolia University of Applied Sciences' student union METKA. METKA has actively promoted physical activity at the campuses of the university through different kinds of projects and organised many sporting events.
More information
Emilia Junnila
President 2023
emilia.junnila@hyy.fi / +35850 355 4770
Essi Lumme
President 2022
essi.lumme@oll.fi / +358 44 780 0211
You may also be interested in
Share this page
Page last updated 4.11.2022